Who Better to Trust With the Upkeep of Your Home Than a Local Home Repair Contractor?
When it comes time for repairs to your Nashville home, you may be wondering who to trust with the job. After all, it's important that the work is done correctly so you don't have to worry about the same problem in the future. A great option is to work with a local home repair contractor from the Brentwood, Franklin, or Nashville communities. Local contractors are more familiar with your neighborhood and usually offer better prices than larger companies. So if you're in need of some home repairs or maintenance, consider hiring our team at Velocity Construction.
Why Choose Velocity for Your Home Maintenance and Repair Needs?
When it comes to home services, you have many options to choose from. So why select Velocity as your home repair contractor? Here are just a few reasons we stand out from the average contractor:
In Business Since '94
We've been around for a while, and that's given us extensive experience with home repairs. You can rest assured we know what we're doing and will always get the job done right.
Quality Workmanship
Our many years in business have also enabled us to develop high-quality workmanship. We take great pride in the quality of our home services and are eager to exceed our clients' expectations.
Friendly Customer Service
Home services like maintenance, repairs, or renovations can be stressful. Our home maintenance company is here to make the process as smooth as possible with our exceptional customer service.
Why Do Home Repair and Maintenance Matter?
Home repair and maintenance are important for a number of reasons. First, it is essential to catch problems before they have a chance to progress. For example, a small crack in a window can quickly turn into a larger crack that compromises its structural integrity. Similarly, a small leak in a pipe can quickly become much larger and eventually cause extensive water damage to your home. Catching these types of problems early on also helps you save money in the long run.
Second, home repair and maintenance keep your family safe. For example, repairing loose railings and banisters can help prevent falls, while fixing electrical problems reduces the risk of fires. Repairs and maintenance also prevent health hazards such as mold and pest infestations.
Lastly, home repair and maintenance improve your home's property value. Regularly painting your home's exterior and fixing cracked sidewalks maintains curb appeal. On the interior, repairing broken fixtures and performing paint touch-ups keeps your home looking its best. A well-maintained home is more likely to retain its value or even increase in value over time. By contrast, a home in disrepair is likely to see its value decrease. As such, home maintenance is not only important for practical reasons, but also for financial ones.
The Importance of Residential Repairs
Home repairs and maintenance are even more crucial if you own a rental property. As a landlord, it is your responsibility to keep the property in good condition and make repairs as needed. Failing to do so can put your tenants at risk of injury or illness, which means you could be sued for negligence.
Even seemingly minor residential repairs, such as fixing a leaky faucet or patching a hole in a wall, are important to maintain a safe and healthy rental unit. By keeping your property in good condition, you can prevent accidents and ensure your tenants have a comfortable place to call home. And in the long run, making residential repairs in a timely manner will save you time and money by avoiding potential legal problems.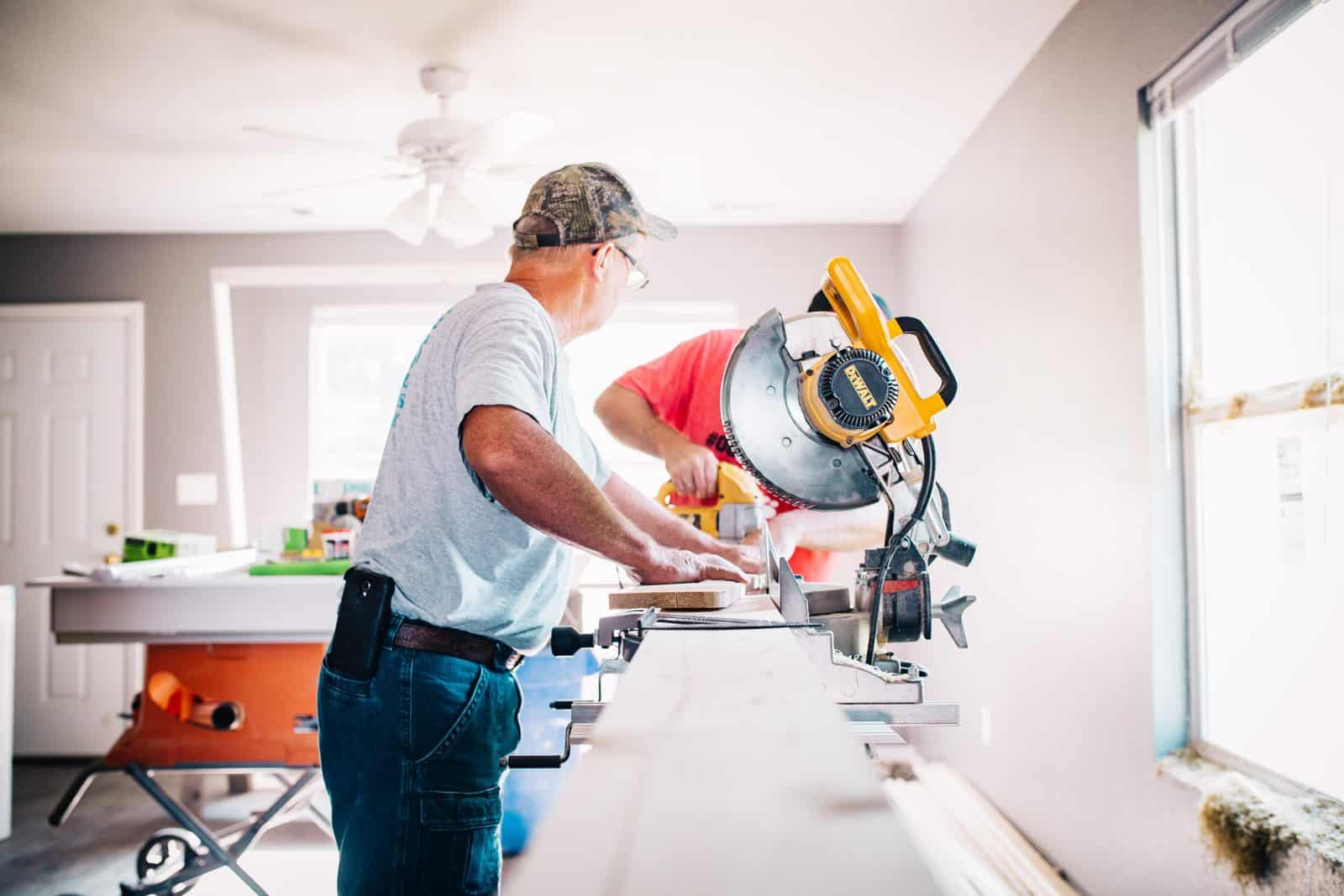 Common Maintenance and Repair Pitfalls
No matter how well you may take care of your home, there are always things that can go wrong. That's why you should be aware of the most common house maintenance and repair pitfalls so that you can take steps to avoid them. By knowing what to watch out for, you can save yourself a lot of time, money, and stress.
Not Investing in Regular Maintenance
Choosing the Wrong Contractor for the Job
Not Investing in Regular Maintenance
Home maintenance is essential to preserving the value of your property and ensuring a comfortable living environment for you and your family. However, many homeowners neglect to perform regular maintenance tasks. Over time, this results in more severe problems and costly repairs.
For example, failing to clean your home's gutters can lead to water damage and insect infestations. Similarly, skipping regular inspections for cracks or leaks in your home's foundation can allow moisture to seep in, leading to mold and mildew growth. Even neglecting your landscaping is a bad idea, as it can result in pests entering your home or an overgrowth of weeds that impacts your curb appeal.
By taking the time to perform regular maintenance on your home, you can avoid these costly problems and keep your property in tip-top shape. You can save time on these tasks by hiring a maintenance company to come to your house regularly. A professional maintenance company can take care of mowing the lawn, inspecting the foundation, touching up your exterior paint, and more.
Waiting to Make Repairs
Home repairs are essential to maintaining the value of your home or rental property and preventing larger problems down the road. However, life can often get in the way, and it can be difficult to find the time or money to make repairs. While it may seem like no big deal to put off a repair for a few weeks, or even months, the truth is that every day you delay is another day that your home is at risk.
Water damage – which is very common in Brentwood, Franklin, and Nashville with our high humidity and frequent rainfall – can start out small. But it can quickly spread and cause extensive damage to your walls, floors, and foundation. In fact, water damage is the leading cause of property damage claims in Tennessee.
Similarly, a broken window or hole in your roof can provide an easy entry point for pests, which not only cause damage to your home, but also pose a health risk to you, your family, or your tenants. Don't let repairs fall by the wayside. Take care of them in a timely manner to protect your home and your health.
Choosing the Wrong Contractor for the Job
Any time you hire a home repair contractor or maintenance company to work on your home, you're taking a risk. Even if you vet them carefully, there's always the chance they'll do a shoddy job or end up causing more damage than they repair. That's why it's important to choose your contractor carefully.
Make sure to ask for references and check them thoroughly. If possible, try to find someone who has experience with the specific type of work your home needs, and never be afraid to walk away if something feels off – it's better to be safe than sorry. Remember, your home is one of your most valuable assets. Don't entrust it to just anyone.
Consider Hiring Velocity as Your Local Home Repair Contractor
At Velocity Construction, we pride ourselves on being able to offer a wide range of home services that are performed by highly skilled and experienced members of our home repair contractor team. We understand your home is one of your biggest investments, and we want to help you maintain it so that it can continue to provide you with comfort and enjoyment for years to come.
If you're in the Brentwood, Franklin, or Nashville area and are in need of repairs or maintenance for your home or rental property, please don't hesitate to contact us for a free quote. We would be more than happy to discuss your specific needs and determine the best course of action for your property. Thank you for considering Velocity!